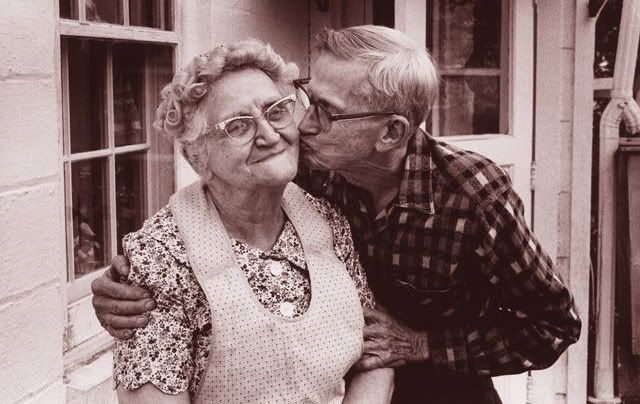 wednesday, february 9th.
surprisingly i woke up on wednesday and i was sure that it was going to be a bad day.
i woke up and wanted to cry.
i just knew it was going to be hard.
i hate those.
but God heard my prayers that morning,
and it ended up being a beautiful day :)
1. You see that picture of the newspaper?
see how it says "Dear Laur-Laur"?
that's me.
and that was in our school newspaper.
and it's a love note of sorts.
to everyone else it might seem stupid,
but to me it's the cutest thing.
could i feel any cooler?
absolutely not.
thanks little one.
you are the greatest. the very greatest. :)
2. Steve gave me a ride home from school and we were just talking in his car for awhile,
then he asked me to go with him to his grandparents house to clean his grandpa's car.
of course i was thrilled to go :)
what beautiful people they are!
in every way.
i fell in love with them.
married for 51 years. and that's something to be proud of :)
it was a time full of laughter, old music, and vacuums.
and for once in my life wishing i was old.
old with my soul mate.
i love love. especially the old people kind.
3. I went to visit my friend Lindsey that used to work with me at shade.
She is a cute little mother of a 6 year old named Avery (see top picture)
and 2 year old triplets.
cutest kids ever.
and i was lucky enough to play with them all day!
i got to talk to them and hear their little voices and listen to their stories.
it was so beautiful.
it made me want to be young.
like back in the days when your siblings were your best friends :)
4. jr jazz and talking with tori mason.
and talking about my love.
she's one of the very few who don't get sick of my pathetic-ness.
i'm so grateful for her. :)
5. the sun was shining.
do days get any better?
no.
i hope that we can take the time to enjoy those moments.
and realize that there are things that are more important than homework.
like people and memories.
and love.
and make time for it.
time to enjoy the sunshine,
and to laugh with your best friend,
and to listen to old music,
and to write someone a love note.
do things that make you happy,
and hopefully, those things will bring happiness to someone else too.
love, laura